A) RESEARCH LABORATORIES
·
Barcelona
Predoctoral Researcher for the Quantitative Stem Cell Dynamics Lab (ref. PRE/22/01)
Created in 2005 by the Generalitat de Catalunya (Government of Catalonia) and the University of Barcelona, IRB Barcelona is a Severo Ochoa Centre of Excellence—a seal that was awarded in 2011.
The institute is devoted to conducting research of excellence in biomedicine and to transferring results to clinical practice, thus improving people's quality of life, while simultaneously promoting the training of outstanding researchers, technology transfer, and public communication of science. Its 27 laboratories and seven core facilities address basic questions in biology and are orientated to diseases such as cancer, metastasis, Alzheimer's, diabetes, and rare conditions.
IRB Barcelona is an international centre that hosts 400 members and 35 nationalities. It is located in the Barcelona Science Park. IRB Barcelona forms part of the Barcelona Institute of Science and Technology (BIST) and the "Xarxa de Centres de Recerca de Catalunya" (CERCA).
IRB Barcelona seeks a motivated Predoctoral Researcher for the Quantitative Stem Cell Dynamics Lab, led by Dr. Alejo E. Rodriguez-Fraticelli (www.fraticellilab.com).
The lab focuses on developing biotechnology to discover intrinsic regulators of stem cell heterogeneity in leukemia and beyond.
We are looking for a candidate with a strong background in molecular biotechnology with an interest in working at the interface between epigenetic analysis and stem cell biology. The ideal candidate would be familiar with molecular cloning, CRISPR technology, lentiviral preparations, single-cell sequencing methods development and hematopoietic cell culture.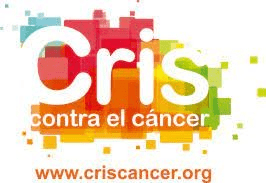 This PhD student position will be funded through the project "Systems analysis of therapy resistance in AML" awarded by the 2020 Cris Cancer Excellence Program.
Start date is flexible but early applications are encouraged.
DUTIES: 
Perform research experiments in multiple projects, while developing wet-lab methods for single-cell sequencing analysis
Collaborate with other students and postdocs
Engage in good lab practices (data collection, analysis, presentation, storage)
Participate and present in group meetings and scientific discussions
Write manuscripts together with other researchers
Engage in career development activities, outreach and soft-skill training
EXPERIENCE, KNOWLEDGE, SKILLS: 
Must Have – Required
Master of Science in Life Sciences (or equivalent)
Experience with molecular biology, DNA/RNA preparation, cloning and cell culture
Desirable
Experience with CRISPR technology
Experience in library preparation for single-cell sequencing
Experience in hematopoietic and immune cell culture and animal experiments
Excellent communication skills

WORKING CONDITIONS & ENTITLEMENTS: 

Working conditions: Employed in compliance with Spanish legislation and regulations under a full-time contract. Employees receive the benefits of the Spanish Social Security system covering sickness, maternity/paternity leaves and injuries at work.
Estimated annual gross salary: Salary commensurate with experience and qualifications.
International environment: The opportunity to join a prestigious, diverse and inclusive international research institution and to become a member of an established research group.
Benefits: Continuous training in a high-quality environment with unique professional career opportunities. 
HOW TO APPLY & SELECTION PROCESS:
Deadline for applications: 03/08/2022 (If no suitable candidate is found, the deadline will be extended) 
Number of positions available: 1
Selection process:

Pre-selection: Will be based on CV, motivation letter, experience, management of research and innovation. 

Interviews: Short-listed candidates will be interviewed.

Job offer: Will be sent to the successful candidate after the interview. 
Note: The strengths and weaknesses of the applications will be provided upon request.
'If you, as an applicant, have any suggestion or wish to make a complaint regarding the selection process, please contact us at the following email address: irbrecruitment.suggestions@irbbarcelona.org 
A) RESEARCH LABORATORIES
·
Barcelona
Predoctoral Researcher for the Quantitative Stem Cell Dynamics Lab (ref. PRE/22/01)
Loading application form