A) RESEARCH LABORATORIES
·
Barcelona
Postdoctoral Fellows in Stem Cell Biology (ref. PD/22/13)
Created in 2005 by the Generalitat de Catalunya (Government of Catalonia) and the University of Barcelona, IRB Barcelona is a Severo Ochoa Centre of Excellence—a seal that was awarded in 2011.
The institute is devoted to conducting research of excellence in biomedicine and to transferring results to clinical practice, thus improving people's quality of life, while simultaneously promoting the training of outstanding researchers, technology transfer, and public communication of science. Its 27 laboratories and seven core facilities address basic questions in biology and are orientated to diseases such as cancer, metastasis, Alzheimer's, diabetes, and rare conditions.
IRB Barcelona is an international centre that hosts 400 members and 30 nationalities. It is located in the Barcelona Science Park. IRB Barcelona forms part of the Barcelona Institute of Science and Technology (BIST) and the "Xarxa de Centres de Recerca de Catalunya" (CERCA).
IRB Barcelona is seeking Postdoctoral fellows to join the Quantitative Stem Cell Dynamics lab (www.fraticellilab.com) as part of the project MemOriStem, "Origins and Consequences of Hematopoietic Stem Cell Memories" in the Horizon Europe Program of the European Research Council (ERC). Agreement ref.: 101042992.
The Quantitative Stem Cell Dynamics lab focuses on understanding stem cell heterogeneity and applying this knowledge for the betterment of human health. The lab has been recently awarded an ERC Starting Grant, MemOriStem, to study causes and consequences of stem cell memory.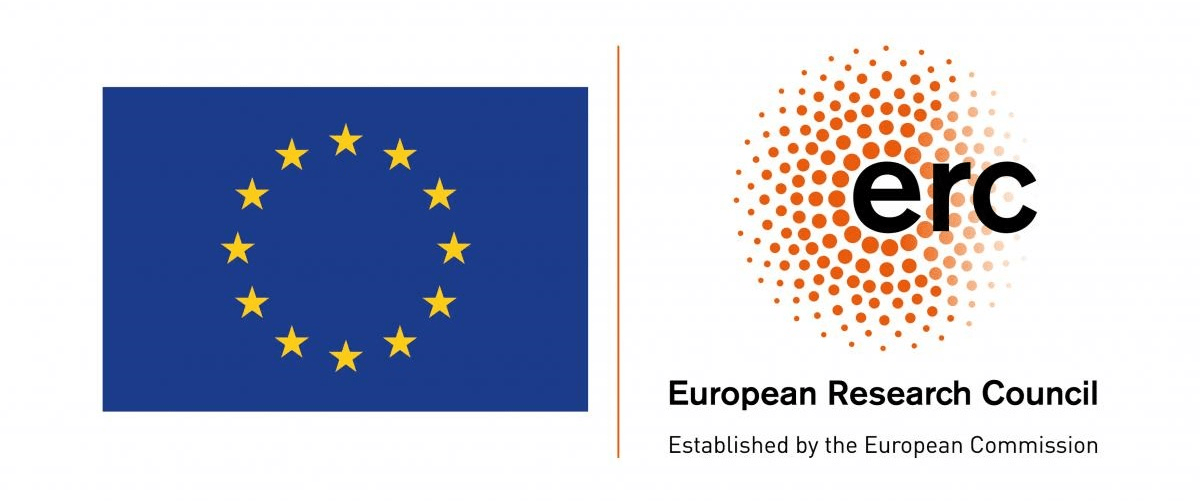 The selected candidates will develop cutting edge genetic mouse models and apply these tools to study stem cell heterogeneity in regeneration and aging through implementation of single-cell genomics technologies.
The project consists of several aims that will be divided among the two available positions.
The tasks require advanced knowledge of molecular biology, genetics and epigenetics, cell culture, animal experiments and flow cytometry, as well as advanced statistical analysis of data outputs.
Ideal candidates will have a strong theoretical background in stem cell biology, hematopoiesis, epigenetics and immunology.
Single-cell genomics experience would be a huge plus but it is not required. Experience in computational biology will also be considered positively, but is not absolutely required.
The candidates must be capable of communicating effectively in verbal and written English, and they should have excellent organizational skills. The candidates should also have the willingness to mentor and collaborate with other researchers in the group (in English), and the ability to multitask across various duties within this project.
Applications from underrepresented minorities is particularly encouraged.
DUTIES: 
Leading a cutting-edge research project with independence
Performing experiments and data analysis
Supervising and mentoring of junior trainees
Writing research manuscripts, preparing posters and presentations
Attending lab-organized and institutional activities
Managing and storing data
EXPERIENCE, KNOWLEDGE, SKILLS:
Must Have – Required
Motivation to work in an international environment within a cutting-edge research project
Knowledge in stem cell biology, developmental biology, hematology and/or immunology
Experience: Molecular biology techniques (PCR, DNA/RNA work), Cell culture, Flow Cytometry.
Skills: Statistical data analysis, Presentation of posters and slides
Languages: Capacity to communicate in English (written and verbal)
Desirable (but not required)
Knowledge: Epigenetics, single-cell biology, hematopoiesis and immunology
Experience: Library preparation, Lentiviral production, CRISPR screening, Genomics, Next-gen sequencing, Lab management software.
Skills: Programming and Scripting, advanced biostatistical analysis, Data management, Database organization
Languages: Full fluency in English would be optimal.
WORKING CONDITIONS & ENTITLEMENTS:
Working conditions: Employed in compliance with Spanish legislation and regulations under a full-time contract. Employees receive the benefits of the Spanish Social Security system covering sickness, maternity/paternity leaves and injuries at work.
Training and Career: Postdoctoral researchers joining IRB Barcelona gain access to the Institute's advanced research training and career development opportunities, all within in a competitive international environment. Courses and workshops on themes of particular interest to postdocs are offered regularly by the Institute.
Estimated annual gross salary: Salary commensurate with experience and qualifications.
International environment: Nearly 90 Postdoctoral researchers (more than a half non-Spanish nationals) are currently working at IRB Barcelona.

HOW TO APPLY & SELECTION PROCESS:  
Deadline for applications: 01/03/2023 (If no suitable candidate is found, the deadline will be extended) 
Number of positions available: 2
Selection process:

Pre-selection: Will be based on CV, motivation letter, experience, management of research and innovation. 

Interviews: Short-listed candidates will be interviewed.

Job offer: Will be sent to the successful candidate after the interview. 
Note: The strengths and weaknesses of the applications will be provided upon request

For more information please visit our website at: www.irbbarcelona.org
Please check our Recruitment Policy.

A) RESEARCH LABORATORIES
·
Barcelona
Postdoctoral Fellows in Stem Cell Biology (ref. PD/22/13)
Loading application form